It's Taco-time!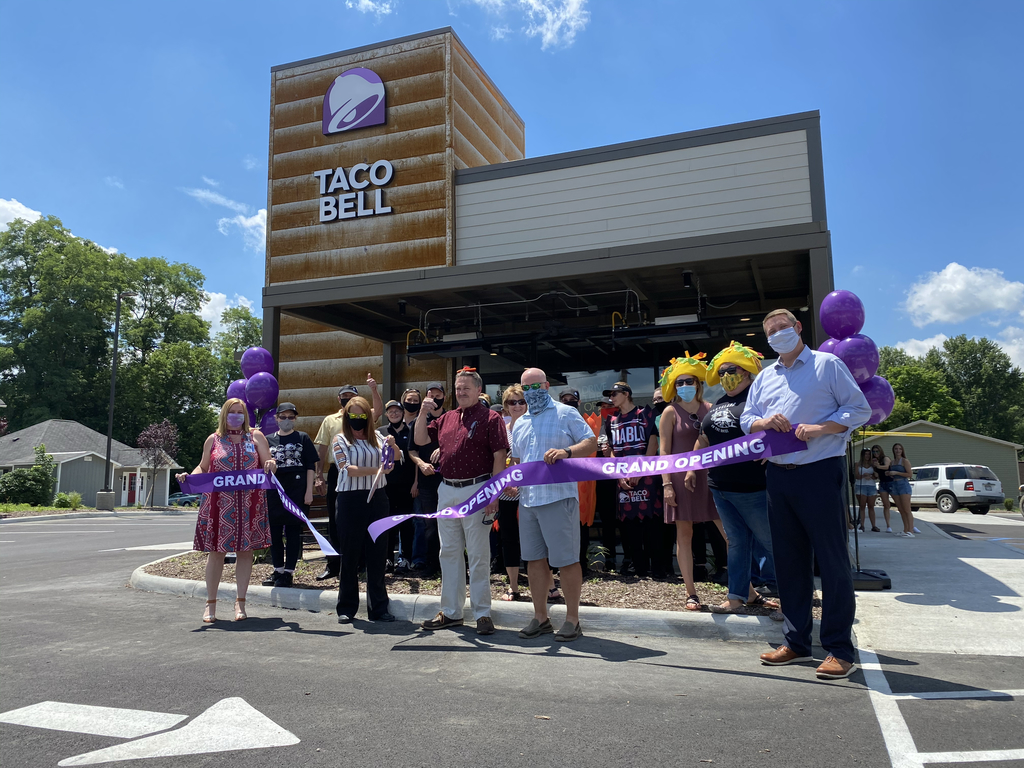 Thank you Kathy and Century 21 for placing thousands of flags around town.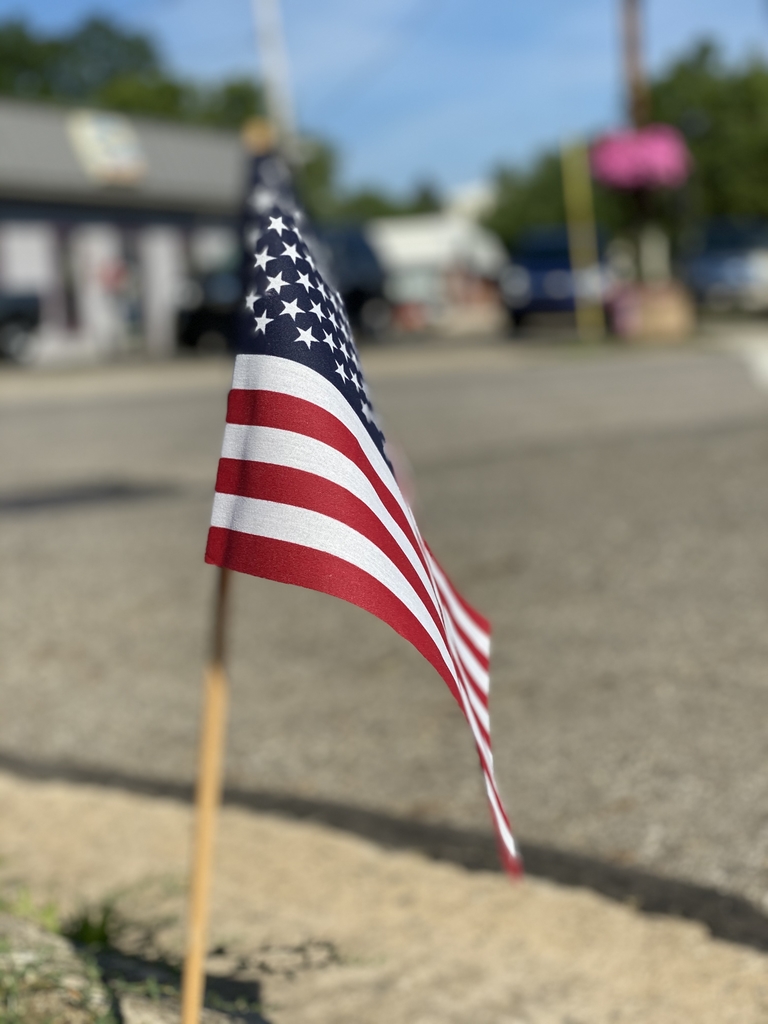 Reminder: Tomorrow is Community Clean-up in Garrettsville. Items you're discarding should be on the curb before Thursday morning. See your previous water bill for restrictions on items.

Water main break on South St. service will be temporarily shut down until repair made. Boil alert is in effect for those who currently don't have water. Bacteria testing will take place within the next two days.

1,500 Community Yard Sale maps have been distributed to area businesses. You can also find a copy of the list in this week's Villager, and online at discovergarrettsville.com. Happy treasure hunting!

Attention JAG Families! Children who receive free or reduced lunches recently received a P-EBT card, as part of a new Pandemic benefit program. Not only does the Garrettsville Farmers Market ACCEPT P-EBT benefits, but they will also MATCH dollar for dollar with Produce Perks*! Meaning double the spending power for families in need! More info is available during the market at the main market tent, by emailing
Sara.hill@garrettsvillefarmersmarket.com
and here:
https://jfs.ohio.gov/ofam/p-ebt.stm
*unlimited match ends June 30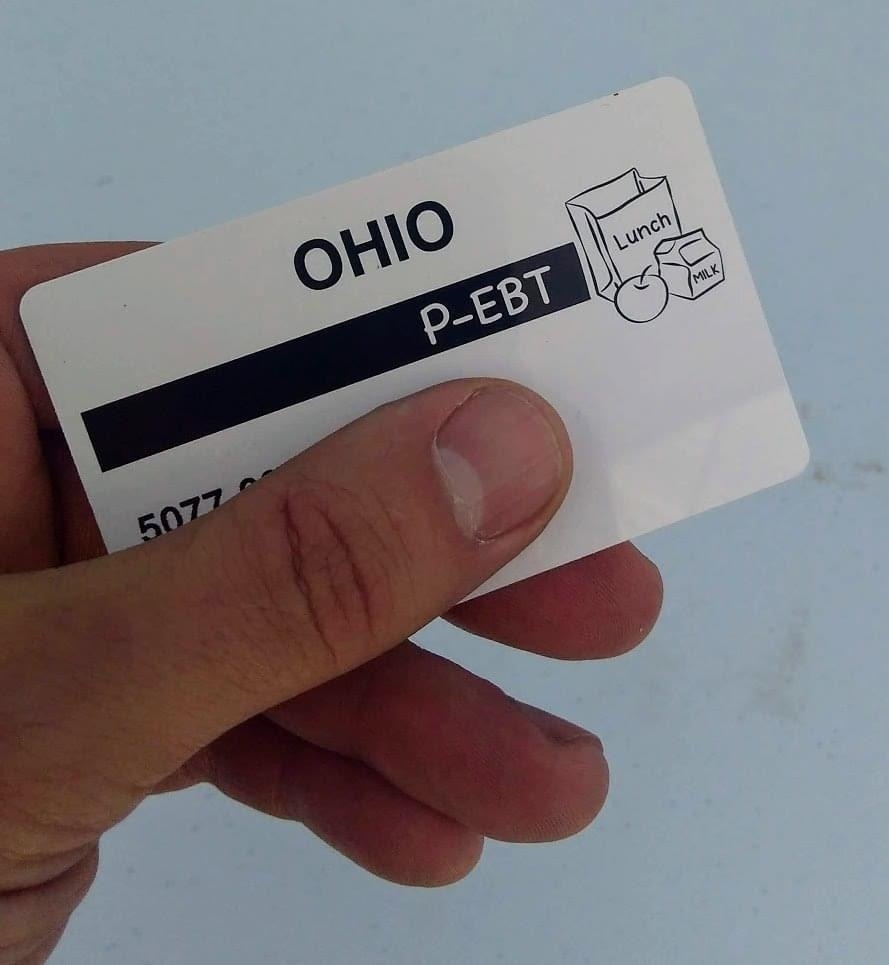 Registration for the Community Yard Sale has ended. Maps will be available Thursday, June 25th. Sale listings will also be available on discovergarrettsville.com and in the app. Sales run June 26-28 from 9am-4pm.

TODAY IS THE FINAL DAY TO REGISTER Registration for the 2020 Community Yard Sale ends today. You may register in-person at the Weekly Villager (8088 Main St.) until 3:00pm. Online registration will remain available at 44231.org/shop until 12:00 AM. Registration has been open for five months. No late registrations will be accepted.

Specials at Millers today 6/17 2 eggs, fried kielbasa & toast $5.00 Tuna salad croissant with side of potato salad $6.00 Soup today is chili or veg beef

Stop out at Garfield Plaza tonight from 5-8pm for the first Classic Car Cruise Night of the season. Please remember to maintain social distance. Face masks or coverings strongly recommend per the most recent CDC bulletin.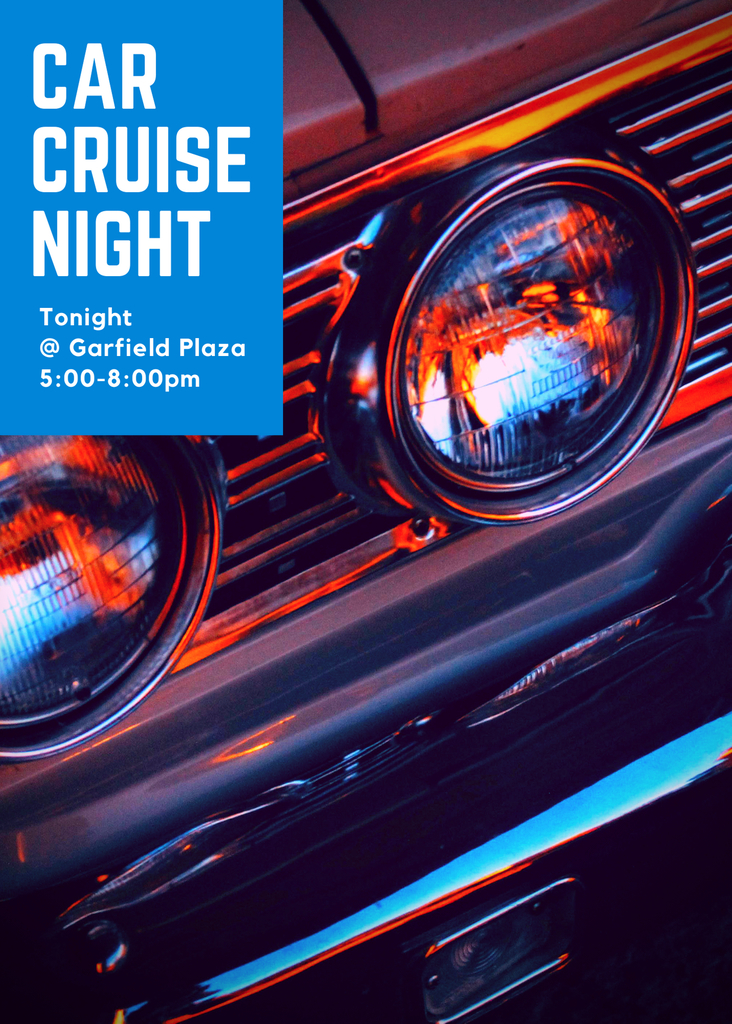 The Chamber of Commerce board will be meeting tomorrow morning via Zoom. There will not be a regular meeting this month. We hope to meet in person in August.

June 19th is the last day to register for Garage Sale Weekend. Register online at 44231.org/shop or in person at the Villager. Sale runs June 26-28.

Specials at Millers today: Ham,egg & cheese breakfast sandwich $4.00, with home fries or hash browns $5.50 Chicken salad on croissant w/side $6.00 Soup: tomato or chili We are open for dine in or carry out 330-527-5399

We are open!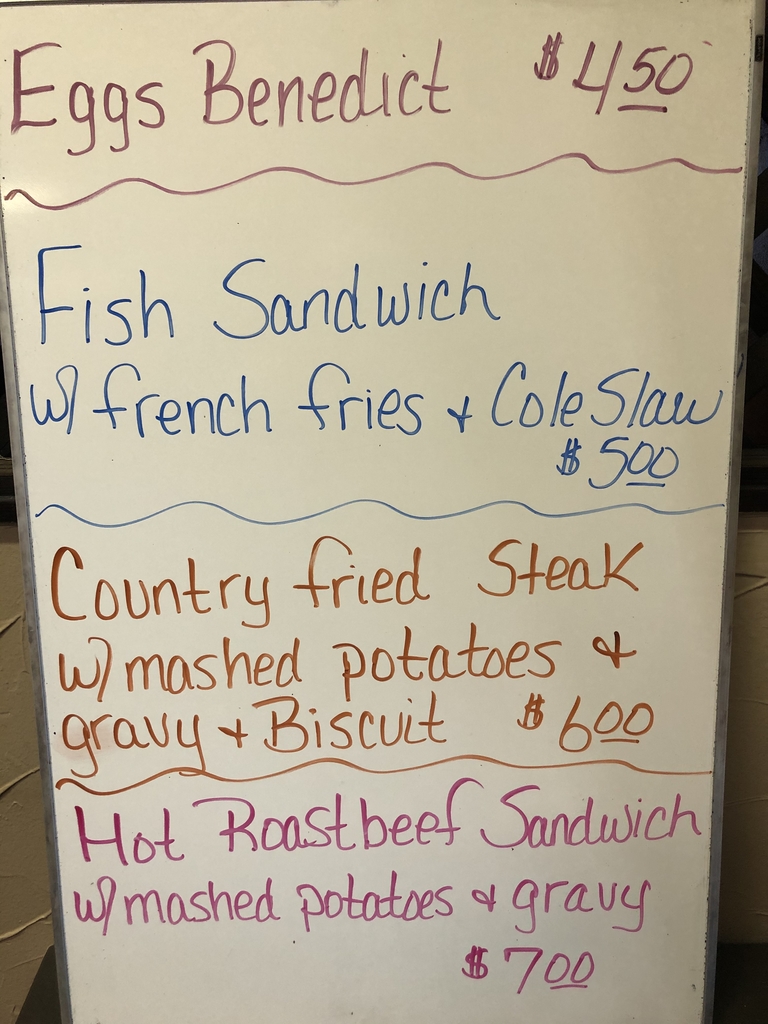 We will be open tomorrow,May 21st. We had to make some changes to comply with the requirements. We will be closed on Monday's and Tuesday's for now. We are also asking that all customers please wait to be seated and that you do not bring parties larger then 10. Some of our booths are taped off and some tables have been removed to keep the 6 foot distance. We are offering curb side pick up also. Just call ahead to place your order and call when you are here. We also ask for your patience when dining inside, we can not leave anything on tables and will be cleaning more extensively then normal. Thank you for your patronage and patience!!

Construction has begun on the Garrettsville Area Chamber of Commerce's digital sign. This beautiful addition to Main Street replaces the old wooden message kiosk.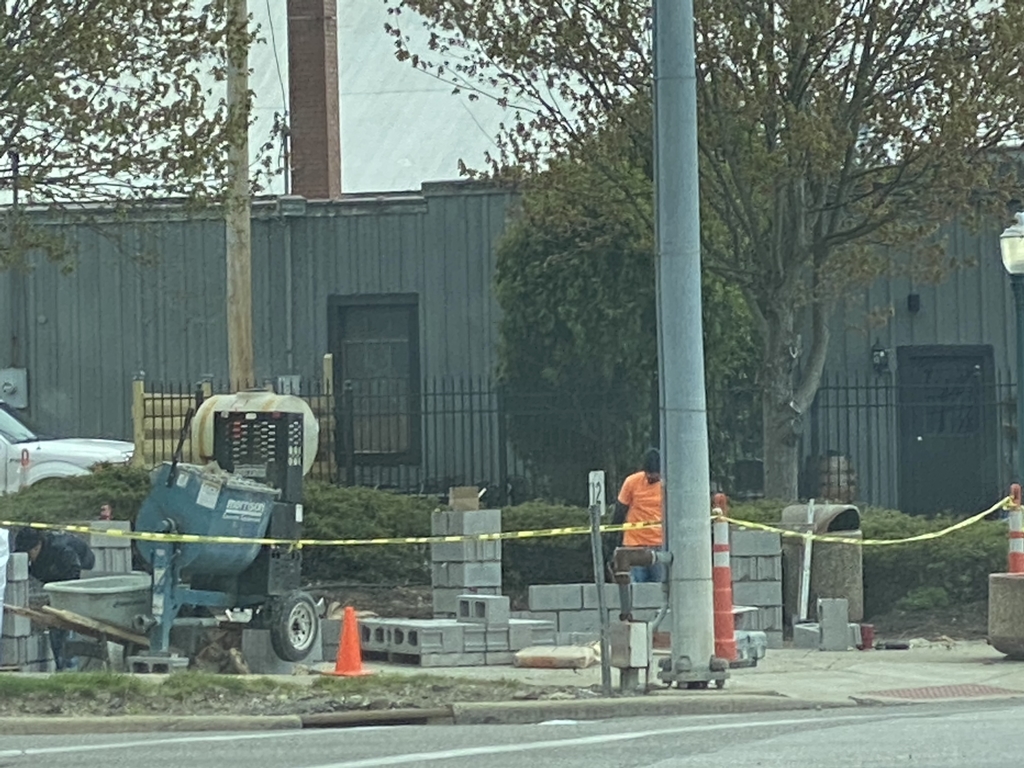 Mother's Day is Sunday... Villager Emporium will be open Saturday May 9th from 10 am - 3 pm. We have great gifts for mom!!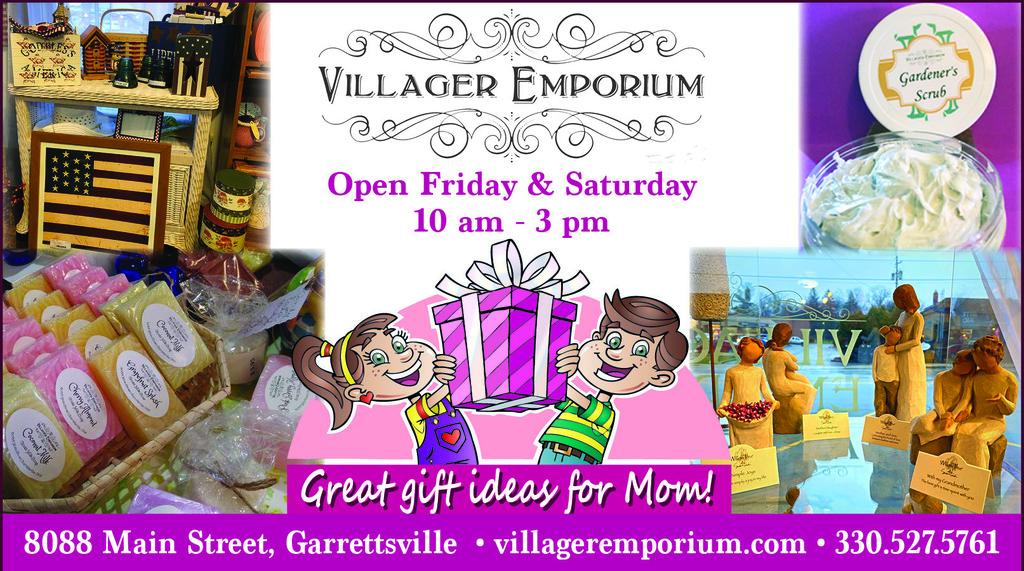 The Garrettsville Eagles will be hosting a carry-out only Swiss steak dinner on Saturday, May 16 from 4-7:30pm. Dinners are $12 and include mashed potatoes, corn, coleslaw, rolls and butter. Call ahead to place your order 330-527-2330.

Excited to announce Villager Emporium's May hours