The Garrettsville Area Chamber is on a mission to create a lively hub that celebrates our town and provides space for year-round activities. By becoming a recurring donor for this project, you're not just contributing funds - you're weaving yourself into the fabric of Garrettsville's legacy. Visit
https://www.paypal.com/donate/?hosted_button_id=537N22MGDBWL4
to setup your donation.
A lovely way to begin the holiday season! Join us for an hour of harp and hammer dulcimer music in the main room of the Garrettsville Library - December 04, 2023 - 5:00 to 6:00 pm. Registration recommended - Portage County District Library - Events
https://events.portagelibrary.org/event/9370477

Don't miss the 2nd annual Fall Festival today from 11-3 at Garfield Elementary. Vote for your favorite scarecrows and chili, and pick up some great locally grown/produced items like cider, mums and fry pies!

Due to the weather forecast on Saturday, the Chamber Fall Festival and all events have been moved to JAG Elementary this Saturday from 11-3. Come out and enjoy scarecrows, chili, cider, and more! This event helps fund work at the Buckeye Block Amphitheater site.
Sign up your kids for a Harvest Party, a not-so-scary halloween alternative for kids in 0-6th grade on Sunday, Oct. 29th from 3pm to 5pm. This event is free and being hosted by Life Church, across from the high school. Register your kids at
https://mylifechurchag.org/register

Do you love parks and trails? The Garrettsville Library is hosting a Portage Parks District presentation ** TODAY 10/7/2023 at 1:00 pm**. The event is free. The library is located at 10482 South St. It's a great time of year to hit the trails and enjoy the fall colors!
The Garrettsville Area Chamber of Commerce will be hold their October meeting on Wednesday October 4th at 7:30 am at Life Church across from the Garfield High School.
Detectives are wanted to solve a Murder at The Pep Rally on October 28th. Join us for the Nelson Garrettsville Community Cupboard's Annual Murder Mystery Fundraiser where amateur detectives will solve this year's case presented by Curtains Up Theatre. Dinner, Chinese Auction and 50/50 raffle round out the evening. Tickets can be purchased by calling 330-527-2011, at The Villager or The YMCA. $30 each or $50 couple --- limited to 150 detectives -- get your tickets today!!
The Garrettsville Area Chamber's Chili Cookoff is back, and last year's competition was intense! Eight chili chefs vied for bragging rights and amazing trophies, offering both traditional-style and venison chili for attendees to savor. Tasting cups and bowls of chili will be available for purchase at the event. To participate in the chili cookoff please email secretary@g a r r e t t s v i l l e a r e a . c om by October 17th
Join in the fall fun... the Second Annual Fall Scarecrow Pageant is open to all!! Register today by emailing
news@weeklyvillager.com
or completing the form.

BOOK SALE!! Come to the Friends of the Garrettsville Library Book Sale! Wednesday, October 4, 2 to 6 pm - Friends Member Pre-sale. Open to the public: Thursday, October 5, 10 am to 6 pm Friday, October 6, 10 am to 6 pm Saturday, October 7, 10 am to 2 pm - fill a bag for $4. All proceeds directly support our library!
If you love hard rock, don't miss Seventh Day Slumber Concert this Wednesday, Sept 13th. Tickets are cash at the door for $10. Doors: 6pm. Concert: 6:30 at Renaissance Center, 9005 Wilverne Dr, Windham, OH 44288 Preview:
https://youtu.be/AA2oDllFvDM?si=mg6p4ZZauXwQFPXX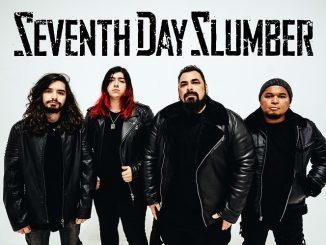 The September Chamber of Commerce meeting is scheduled for Wednesday, September 6th at 7:30 am. The meeting will be on The Buckeye Block. In the event of inclement weather we will meet at Cellar Door.

The Peach Social and Car Cruise is August 12 at the fire station. We need Peach Pies. If you don't want to bake we can get them for you for $15.00 a pie. Last year we went through almost 100 pies. If you are willing to donate call Rick 330-687-9637. Thank you

The Portage County Development Board is inviting all members of the Garrettsville Area Chamber of Commerce to their 2023 Local Government Breakfast at NEOMED's New Center. They encourage you to attend to hear from our elected officials, and network with other local businesses.

Don't miss out on a car wash for a cause! The JAG NHS club is washing cars for donations at Charles Auto today until 11am.

Happy Independence Day from the Garrettsville Area Chamber!

The historic Buckeye Block is being reimagined by the Garrettsville Area Chamber of Commerce. Be a cornerstone of the progress by purchasing a personalized brick in the entrance walkways, and build a lasting connection to the venue. Visit buckeyeblock.org for details!
The June meeting for the Garrettsville Area Chamber will be held on Wednesday, June 7th at 7:30 am at Sky Lounge. There will not be a July meeting.