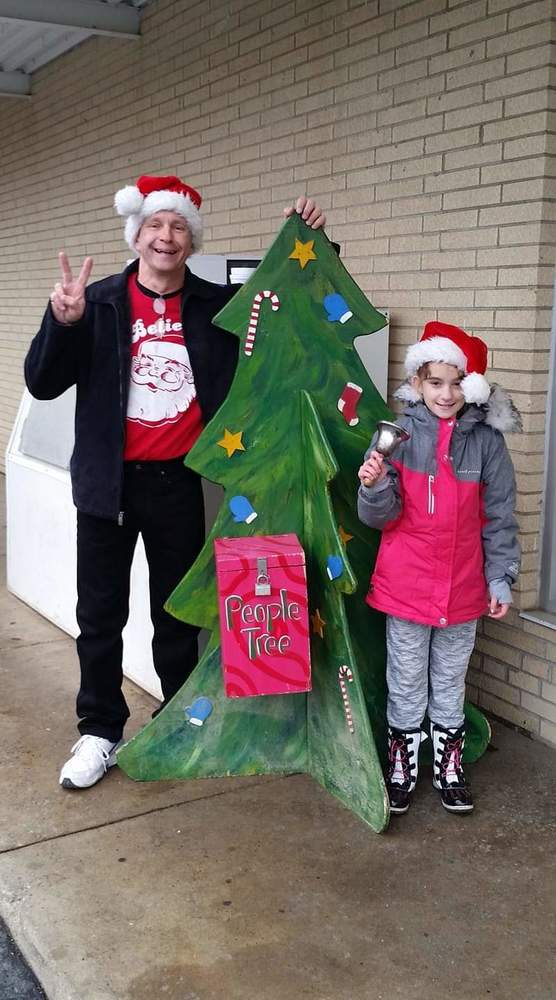 People Tree Sharing Program 2018 Wrap Up
Dee Synnestvedt-Director
Monday, March 11, 2019
People Tree Sharing Program
THANK YOU from the Garrettsville Area Chamber of Commerce People Tree Sharing Program!
Your donation provided toys and food for
92 Families
52 families with children
122 CHILDREN
We would like to THANK everyone in our amazing community. The 122 children had something to open Christmas morning, they were adopted by local volunteers. Volunteers from The Nelson Methodist Church, Garrettsville Methodist Church, St. Ambrose Church, The Eagles Club, Miller's Family Restaurant, Cal's Restaurant, Garrettsville Schools staff, Windham School staff, Monica Potter House, S & K Sales & Services, Inc. and many many additional members of our community.
We had so much help to make this season so successful. The bell ringing locations IGA,
Save A Lot and Save 4, the stores that ordered and stored all of our food and supplies included IGA, Save A Lot and the Windham Dollar General. Deluxe Cleaners accepted and cleaned 92 coats. The remaining coats went to a very appreciative Windham Renaissance Center. Kehoe Used Cars fixed bicycles and put smiles on a few children's faces. Miller's Family Restaurant and Michelle Crawford collected gloves and hats. Monroe Farms donated delicious apples, Huntington Bank, The Bay Window, The Garrettsville Library and Middlefield Bank allowed us to put our toy collection barrels at their facilities. The Villager and the Record Courier placed our articles in the paper. Girl Scout Troop 90206 from Garrettsville, St. Ambrose Youth group, Garfield Interact Club, Student Council and Beta Clubs provided bell ringers. Thanks to Aaron King for his truck, George F., Mitch G., and PODS of Streetsboro for trailer usage.
We couldn't do this without the generosity of the Faith Evangelical Free Church,on Windham Parkman Rd. They allow us to take over their space for 3 days. The Higgins family again gave so much time, storing supplies, picking up the food and delivering to the church. A big thank you to all of the volunteers who came on the days of sorting and distribution.
Annually, the People Tree provide Christmas food baskets and personal care products to almost 100 families from Garrettsville, Nelson and Windham. Each fall, People Tree works with the schools to provide necessary school supplies for students. All of these activities are made possible through donations of items, money and time! Amazing folks volunteer as bell ringers, sorters, shoppers, organizers, money solicitors and paper work shufflers.
Thank you,
Dee, Judy, Liz and Hallie
If you would like to help or have any questions.
Please contact us at GarrettsvillePeopleTree@gmail.com
Dee Synnestvedt -Director Judy Huehner - Assistant Director