The Garrettsville Area Chamber of Commerce is helping to support our member businesses that have been forced to close during the COVID-19 pandemic.
Gift cards purchased online at 44231.org/shop will be mailed directly to you at the address provided at check out.
Gift cards can be used once the businesses receive the all-clear to reopen and will be valid through December 31, 2020.
All proceeds from the sale of these gift cards will go directly to respective business.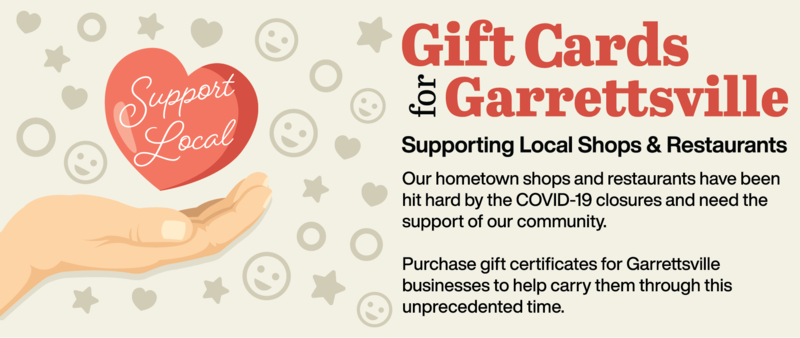 Support Garrettsville Businesses by Purchasing Gift Certificates