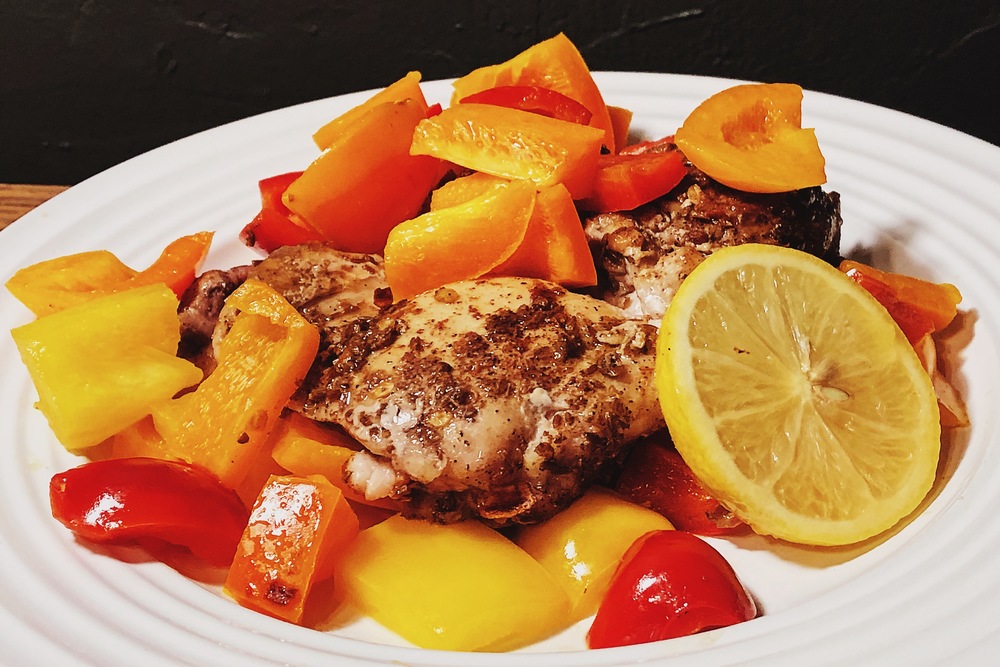 Warm up with this spicy Mediterranean recipe
LOCAL FLAVOR: RECIPES FROM THE CHAMBER
Thursday, January 31, 2019
Spicy Moroccan Chicken
Serves 4 (2 Chicken Thighs, 1.5 Cups Peppers)
Seasoning
1.25 tsp. ground coriander
1.25 tsp. ground cumin
.5 tsp. cayenne pepper
.5 tsp. kosher salt
.25 tsp. ground cinnamon
Meat
8 skinless, boneless chicken thighs
Produce
6 cups coarsely chopped red and/ or yellow peppers
1 lemon, sliced
Other
2 tbl. olive oil
Directions
In a medium-size bowl combine coriander, cumin, cayenne, salt, and cinnamon. Mix thoroughly.
Coat chicken thighs with seasoning mix. Take care to coat lightly, but evenly.
Heat olive oil in medium skillet over medium heat, then add chicken.
Cook chicken thighs over medium heat until fully cooked (170°F), flipping once.
Plate chicken and cover to keep warm.
Add chopped peppers and lemon slices to skillet and cook until peppers are the desired tenderness (5-8 minutes).
Serve chicken with peppers and lemon slice.
---
Shopping and dining in Garrettsville keeps your money right here in your community. The recipe above can be prepared with affordable ingredients sourced from Sky Plaza IGA and Save A Lot. Have a recipe you'd like to share? Let us know on our Facebook page.