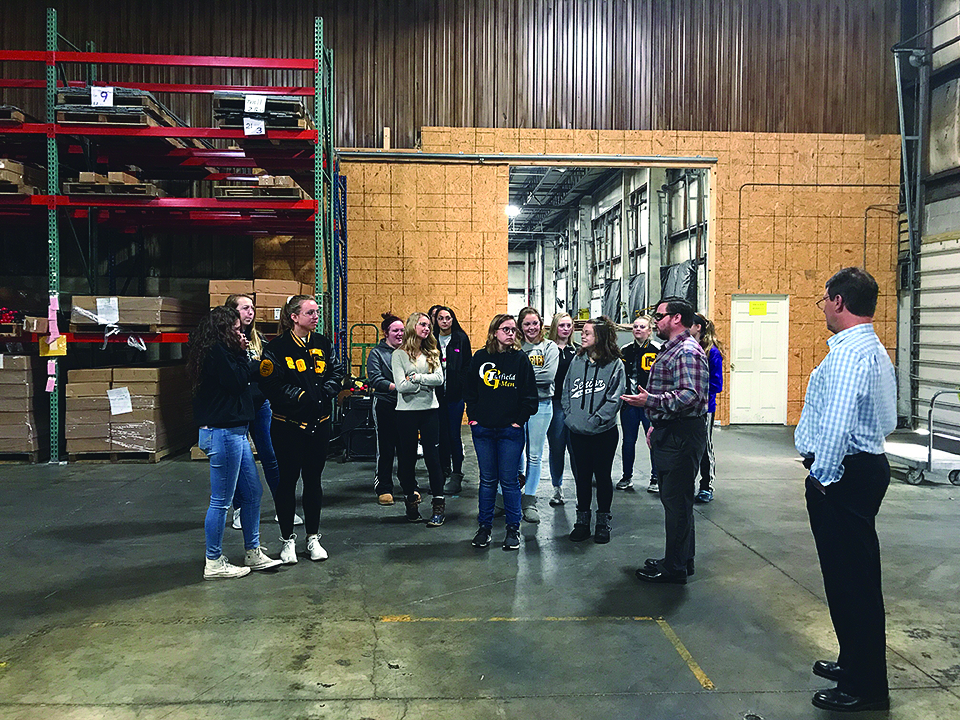 Diskin Enterprises Welcomes J.A. Garfield Students
Weekly Villager
Friday, November 09, 2018
Recently, the James A. Garfield College & Career Planning class took a field trip to a nearby manufacturing facility to learn about the many careers available within one organization.

Located on Industrial Drive in Garrettsville, this plastic extrusion manufacturer is actually three divisions under one roof (DCA Construction Products, Modern Retail Solutions and Four Seasons Sales) and the class got to learn about them all with a hands-on tour of the plant and its offices.

Senior Abbey Gembicki said "it made me wonder just how broad our options are. There may be a great assortment of career choices that we overlook when deciding what to do". Junior Chloe Pfile was one student whose mind was changed after the visit. "When I think 'factory' I don't usually think clean or put together, but this has totally surprised me! Everything was clean, well-organized and had a spot. I was very intrigued by how such simple things in my eyes, are created."

Junior, Meghen McDougall, places special emphasis on protecting our earth's natural resources: " I was surprised about how much they recycle. They said nothing goes to the landfill, and is reused. It was satisfying to hear."
A special thanks to the company for sponsoring the cost of the bus for the field trip and welcoming these students so warmly.