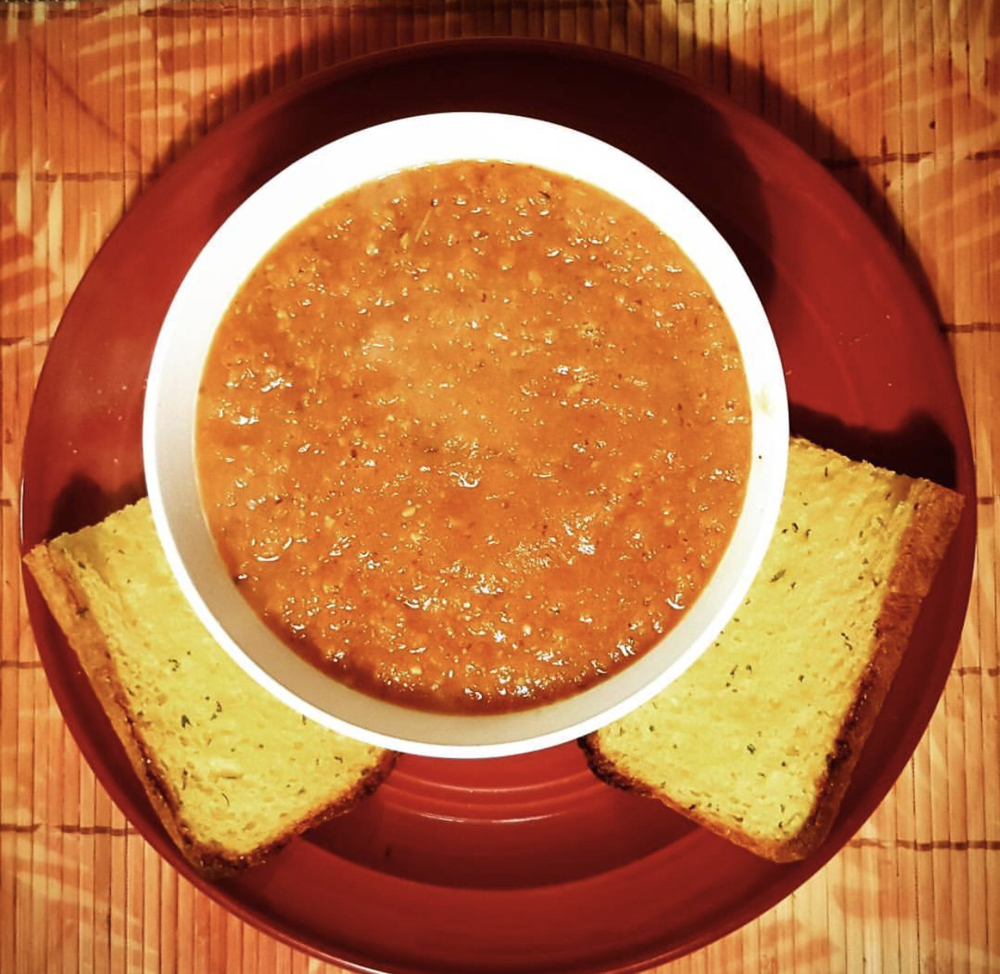 Hearty Tomato Soup
Local Flavor: Recipes from the Chamber
Sunday, March 11, 2018
Looking for a recipe to warm you up on a chilly Sunday? Give this recipe for homemade tomato soup a try.
Ingredients:
1 tsp olive oil
1 sweet onion, diced
3 tsp minced garlic
2 celery stalks, diced
10 large ripe tomatoes, chopped
2 medium carrots, peeled and diced
4 cups low-sodium vegetable stock
2 tbsp chopped basil
2 tbsp chopped parsley
1 tsp chopped oregano
Meal Preparation:
In a large pot over medium heat, sauté the diced onion, minced garlic, and diced celery in olive oil until softened, (about 5 minutes).
Add the tomatoes, carrots, and stock and bring to a boil. Reduce heat and simmer the soup until the carrots are tender, (about 30 minutes).
Remove the soup from the heat and purée with a blender or in a food processor until the soup reaches the desired consistency. This soup is better chunky.
Stir in the basil, parsley, and oregano; season with pepper as needed.
We recommend serving this soup with a side of hot garlic bread.
Think Local: Live, Dine, Shop
Shopping in Garrettsville keeps your money right here in your community. This recipe can be prepared with affordable ingredients from Sky Plaza IGA, and Save A Lot. Have a recipe you'd like to share? Let us know on our Facebook page.