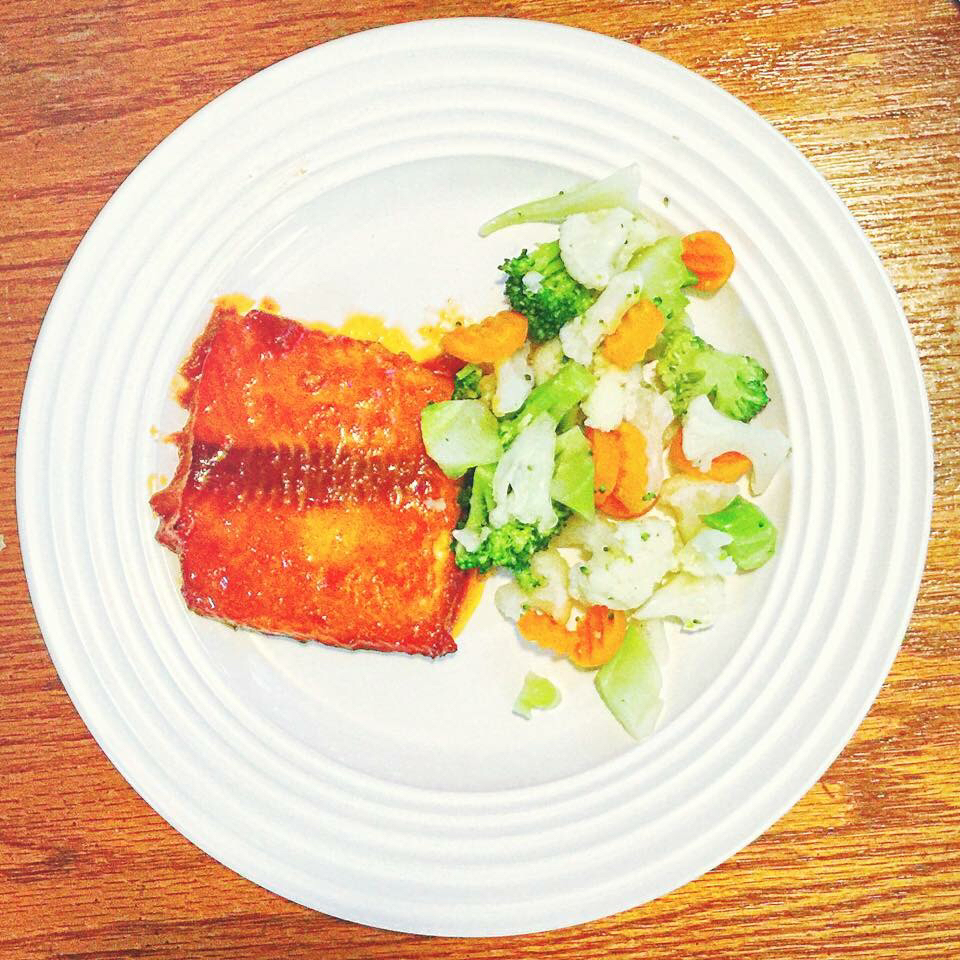 Honey Sriracha Salmon
Local Flavor: Recipes from the Chamber
Sunday, March 04, 2018
Looking for a sweet and spicy meal idea that won't break the bank? Give this recipe for Alaskan salmon with a honey sriracha glaze a try.
Ingredients:
Honey Sriracha Glaze
• 1/4 Cup - Local Honey
• 2 Tablespoons - Sriracha
• 1 Tablespoon - Extra Virgin Olive Oil
• .5 Teaspoon - Chili Powder
• .5 Teaspoon - Onion Powder
• .5 Teaspoon - Sea Salt
Meat
Frozen Salmon Filets
Vegetables
California Medley mixed vegetables

Meal Preparation:
Mix all of the ingredients for the honey sriracha glaze together in a bowl.
Place Salmon fillets on a greased foil-lined baking sheet.
Spoon honey sriracha glaze over salmon fillets.
Bake fillets uncovered approximately 20-30 minutes at 400°F or until salmon flakes with a fork. Spoon any glaze that has cooked off back on top of the salmon during the last 5 minutes of cook time.
Remove from oven and allow to cool approximately 5 minutes or until glaze begins to set before serving.
Plate with a serving of California medley mixed vegetables.
Think Local: Live, Dine, Shop
Shopping and dining in Garrettsville keeps your money right here in your community. The recipe above can be prepared with affordable ingredients sourced from Sky Plaza IGA and Save A Lot. Have a recipe you'd like to share? Let us know on our Facebook page.